Nara Petite Tapered Pants in Navy Blue
LOW IN STOCK, GRAB IT FAST!
Produced from cotton polyester, this solid colour pants from UMMA features wrinkled texture, ironless fabric, full elastic waistband and side pockets. It cuts loosely around the thigh and tapered from knee to ankle.
Perfect for your 9 to 5 or leisure, get a blouse, tucked it in and voila!
Model's height is 170cm and she is wearing one size Nara Petite Tapered Pants in Navy Blue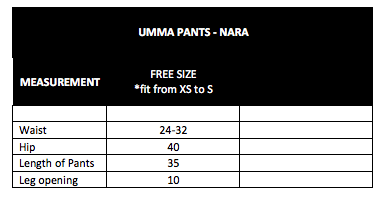 903 times people view this product