Rely Pay Later
x

Buy now pay later
Pay for your purchase in 4 interest-free payments, due every two weeks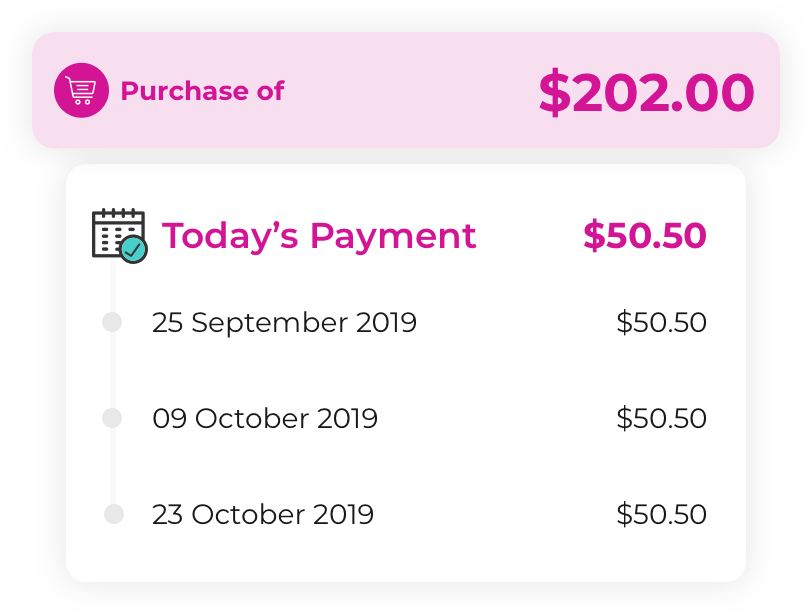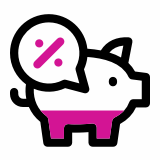 NO INTEREST OR FEES
Nothing extra to pay if you make your payments on time. A late fee may be applied for missed payments.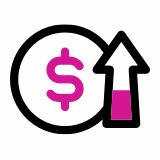 MAXIMISE CARD REWARDS
Link any bank credit or debit cards as your payment method and continue earning rewards across your cards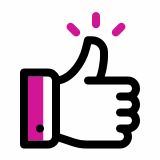 INSTANT APPROVAL
Get approved instantly. No lengthy forms to fill. It's as simple as when making any other card purchase.
HOW IT WORK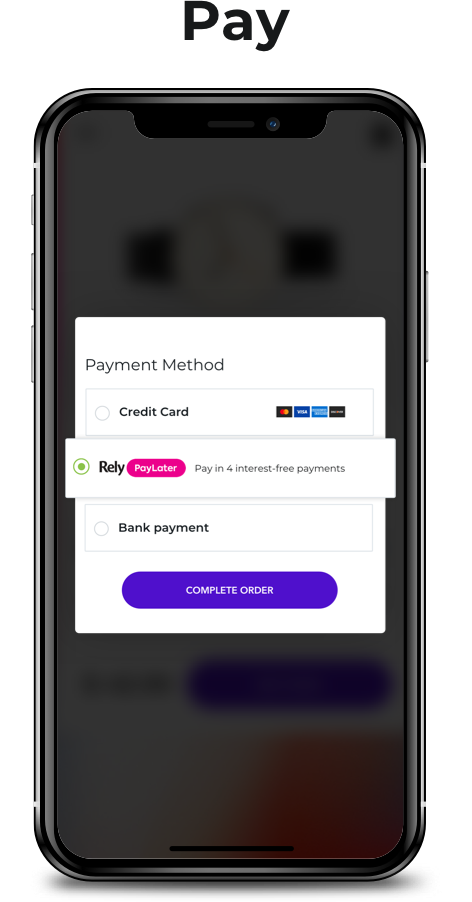 Add items to your shopping cart and select Rely Installment as your payment method during checkout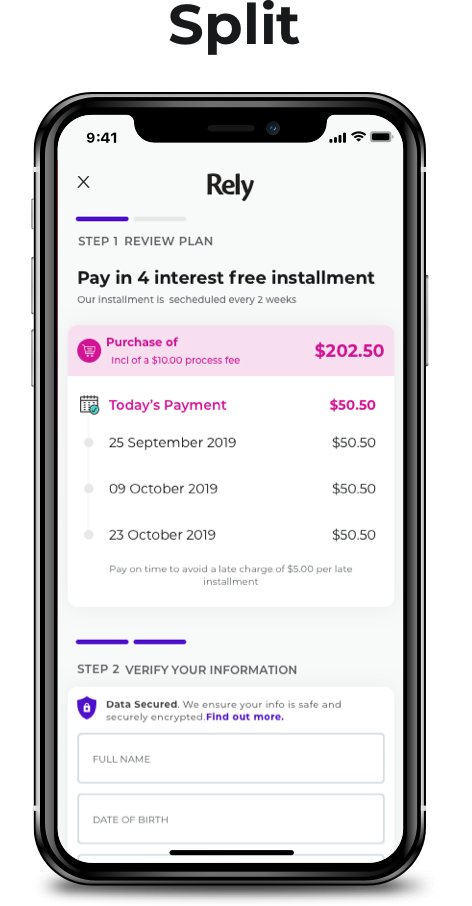 Enter your credit or debit card payment details to split your purchase into monthly installments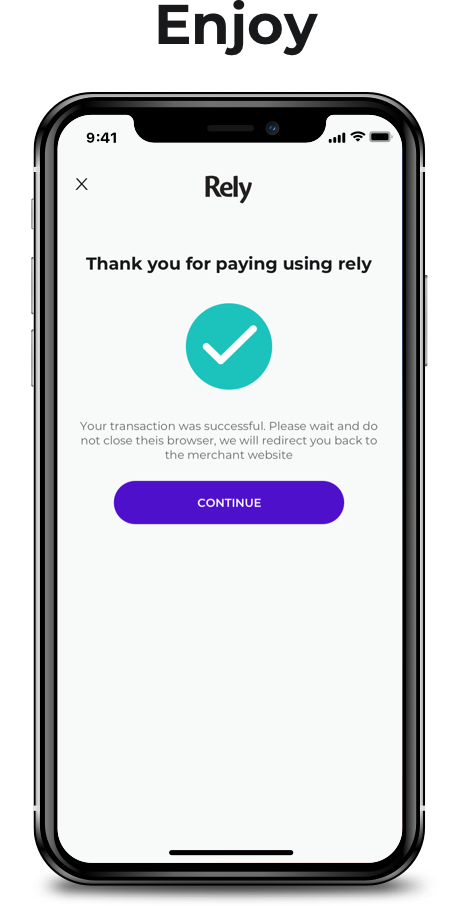 Enjoy instant approval for your purchases and automated payments to your card every month

Who can use Rely
Has a Malaysia residential address
Has a Malaysia issued credit or debit card
Is above the age of 21 years old

Faqs
What is Rely?
Rely Pay Later is a service that enables you to get your purchase now and pay for them in 4 interest-free payments, due every two weeks.
What cards does Rely accept?
Rely accepts Mastercard and Visa credit and debit cards issued in Malaysia. Unfortunately Rely does not accept any prepaid cards or foreign debit cards.
Is there a limit to how much I can spend with Rely PayLater?
Yes, limits may vary depending on the individual order and customer. The more orders you have successfully repaid, the more likely you will be able to spend more. Limits are usually lower for new shoppers until we get to know you. Maximum Transaction Limits Debit Card - $1000 Credit Card - $4000
What products are not eligible for purchases with Rely PayLater?
Rely Installment is not available on purchase of gift cards.